Martijn Hohmann – The Hohmann transfer
New full length CD by Martijn Hohmann released on De Fabriek records and tapes. A total of eight tracks make up this release which is a 'free association between the various forms of leaving earth' Traveling to the moon, losing one's consciousness or the end of life itself, with the Hohmann family name as a starting point and guiding theme. Experty Mastered by Jos Smolders at EARLabs.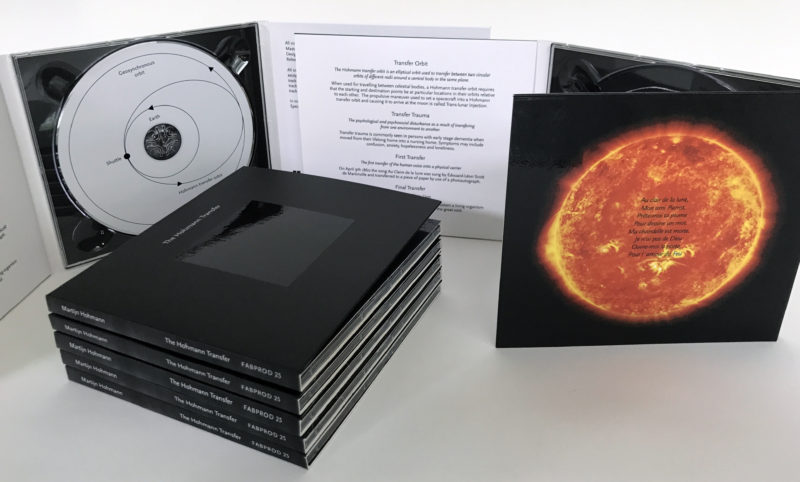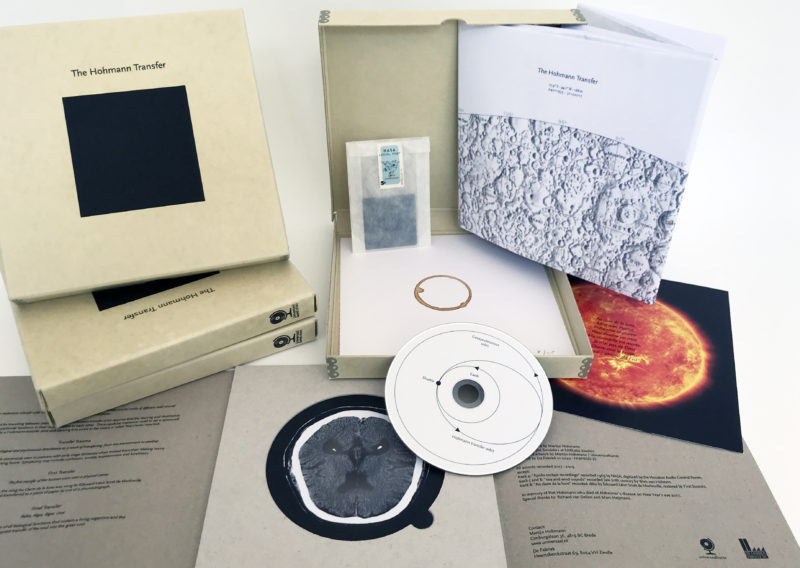 Martijn Hohmann – Yunus mini CDR
Yunus is single track burn-to-order miniCDR in a seaweed packaging
The harsh reality of migration intertwined with the dreamlike story of Jonah.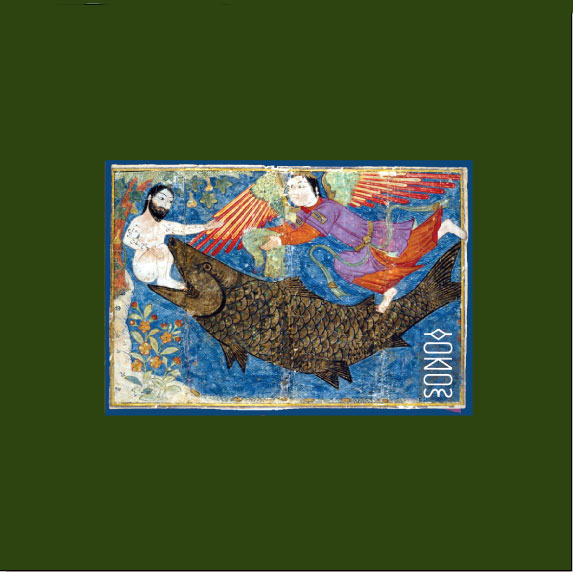 Martijn Hohmann – 130923_epalle mini CDR
Single 10 min. track mini CDR in a mini dvd style case.
Slightly edited fieldrecordings from Epalle France.
Limited to 12 copies, signed and numbered.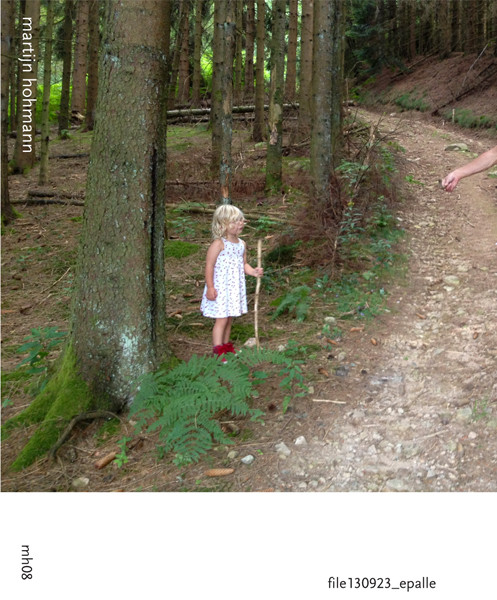 Martijn Hohmann – Maartje
Single sided pink 7″ limited to 199 copies.
Universaal Kunst MH06
Released as a birth announcement for Maartje Hohmann in an edition of 199 copies.


Martijn Hohmann – Equivocal Generation
Single sided 7″ limited to 50 regular and 25 boxed copies.
Universaal Kunst MH04 / MH04A
Released on 24 Nov 2009; 150 years after the first publishing of 'On the origin of species'
Recording and processing by Martijn Hohmann.
Thanks to Mars F. Wellink, Nynke Bijlsma and Lambert Deemsterhede.
For Charles D.
Regular edition
50 transparent vinyl copies in handmade foldout covers. Universaal Kunst – MH04
This edition is still available and can be ordered via email. Price: 9 euro a copy.


Art edition
25 copies in handmade linen boxes with numbered and signed insert and banderole. Universaal Kunst – MH04A.
The translucent amber coloured 7″ playable object contains parts of leaves and insects resembling baltic amber.
This edition has now sold out.

Various Artists – Geluidpost 2CDr
A co release between Lokaal 01 & Universaal Kunst – LP-CD 02.
2CDr limited to 250 copies released 17 september 2009
It contains all pieces that were in geluidpost during 2007 and 2008.
Tracklisting:
Machinefabriek
Janek Schaefer
Rudolf Eb.Er
Merzbow
(ad)vance(d)
Sonologie studenten
Steve Roden
Francisco López
Staplerfahrer
Vital review –>

Musiquemachine review –>


Martijn Hohmann & Marc Heijmans – Trendel mLP
single sided 12″, limited to 100 regular & 75 boxed copies, Released september 2007 – MH01
Trendel was created using the following soundsources:
A recordplayer playing records treated with a mezzotint rocker, a rubberband, water and a voicemailmessage.This single sided album has three tracks running on 45 rpm on one side and a silkscreened image on the other. Dedicated to Arthur van Keppel
The release is split into two parts:75 numbered copies were released in a pizza box containing 16 artworks by 16 different artists. This box was presented during the opening of the exhibition'Outsiders' in Breda the Netherlands.

The other part is a regular album release without a box, limited to 100 numbered copies housed in a silkscreened sleeve. This edition is still available and can be ordered via email for 12 euro a copy.
postage within EU: 8 euro, World: 15  euro Payment via paypal or banktransfer.

Martijn Hohmann & Marc Heijmans – Mo
Black CDr, limited to 50 copies, released in 2003
Originaly composed for the listening space at 'Luisterpost', Lokaal 01
This recording also appears on the VA luisterpost 2CD


Martijn Hohmann – Geheugen van een Eik
CDr, limited to 10 copies, released in 2003
Recordings of an art installation to commemorate The North Sea flood
of 1953 at Fort Sabina (Willemstad, The Netherlands).
The installation consisted of a large oak treetrunk made playable
by carving out the 50th tree-ring (the year of the flood)
and playing it like a looped record groove using a nail as stylus.


or.. Check Discogs