Posted on July 11, 2023
Filed Under Releases, unifab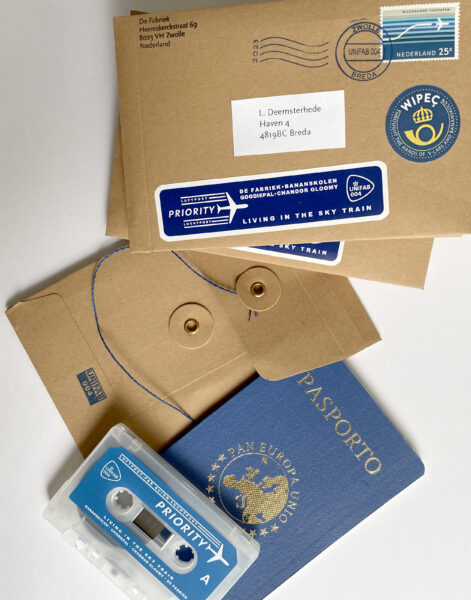 UNIFAB 004 released July 1, 2023

C90 Audio Cassette with priority mail labels and a Esperanto Pan European Union Passport stamped with credits. All packed in a stickered and stamped manilla rivet string envelope. Handmade & limited to 50 numbered copies. Each copy is personalised with the buyers name and address on the cover
For this release De Fabriek were: R.van Dellen, M. Hohmann, C. Jenkins, P. Pet and L.Mossing.
Mixed by Martijn Hohmann and Richard van Dellen, design by Universaalkunst.
UNIFAB TAPES 2023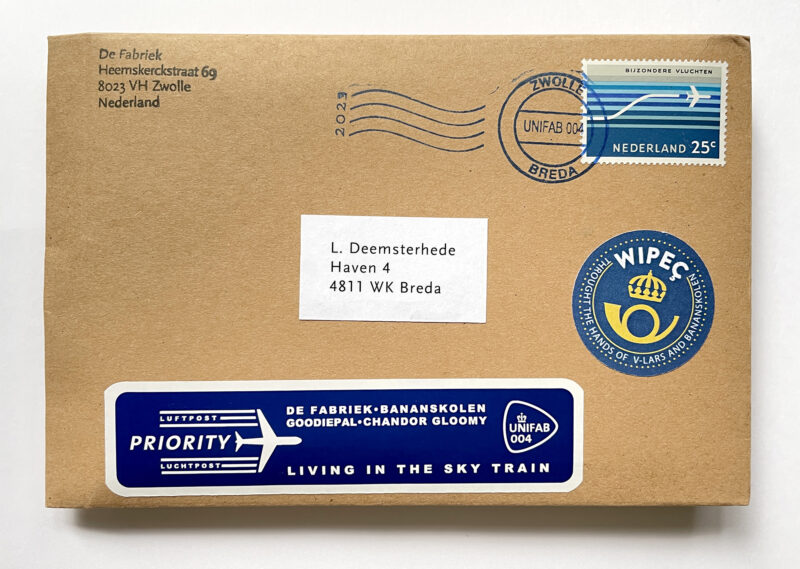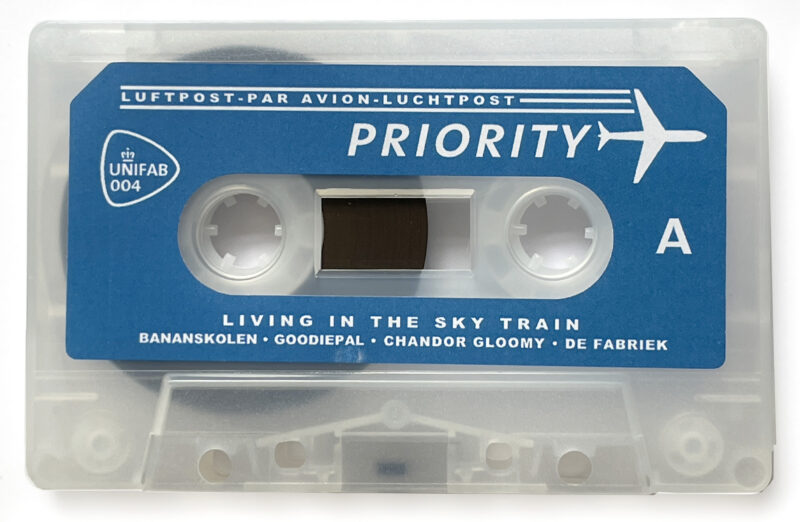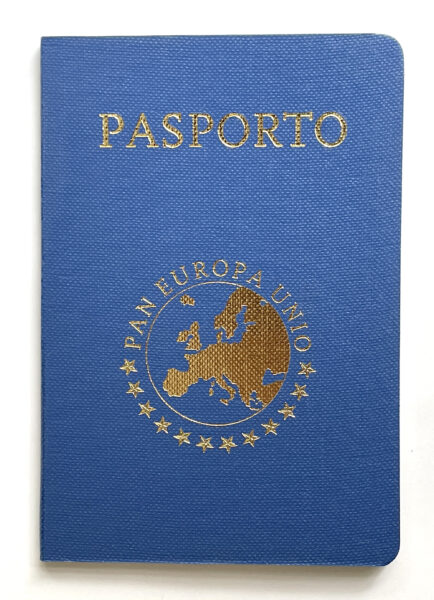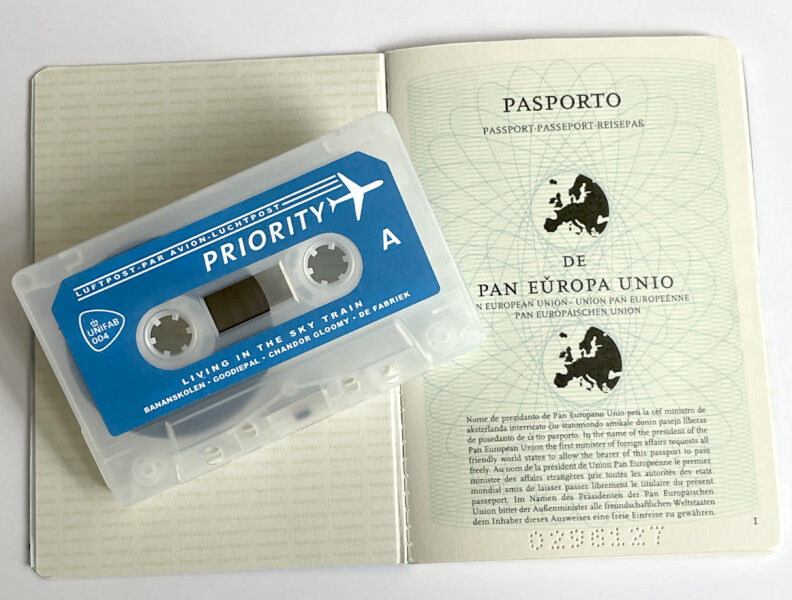 Review Vital Weekly 1394
DE FABRIEK / WIPEÇ & GOODIEPAL / CHANDOR GLOOMY – LIVING IN THE SKY TRAIN
There are many cassette labels worldwide, especially in our musical universe, yet very few do anything exciting with packaging. UNIFAB is the exception. This new one comes in a paper envelope, with my name on it, like a proper envelope, an old paper envelope with an ever older Dutch stamp, a passport for the Pan European Union, complete with stamps by the various groups (no photo from me though!) and the cassette looks like one of those old cassette Dutch posts at one point to send an audio letter. Very neat and very professionally made. This is what it says about the music; "Music by De Fabriek, Wipeç (through the hands of V-Lars and Bananskolen, delivered by Goodiepal) and Chandor Gloomy. For this release, De Fabriek were: R.van Dellen, M. Hohmann, C. Jenkins, P. Pet and L. Mossing. Mixed
by Martijn Hohmann and Richard van Dellen". It is never easy with cassettes to tell the difference between the tracks, but in this case, there are no gaps, and it's all one long stream of sound. So what the input is by De Fabriek, Wipeç, or Chandor Gloomy is hard to say, even when I believe to hear some of Goodiepal's trademark electronics and maybe, some of Gloomy's more noise-oriented work. The tape is long, ninety minutes in total. It takes the listener on an extensive journey, from mild noise to drones, 'silly' electronics, rhythm, techno-like bits, ethnic samples, obscure loops, and the only thing missing is, perhaps, a jolly melody. The melodies here are a bit too weird to be a pop song. Everything is moving about, and one goes from one thing to the next; imagine you're walking on a sunny road, take a left turn, and it's raining; take a right turn to find some snow; you never know what happens next. Only towards the end, the music stays a bit longer in one place, which is a
slightly more noisy/drone thing. The music reflects De Fabriek's history quite well. Over the past 40+ years, they have created music in wildly varied musical genres (not heavy metal or country, but you get my drift). Techno, ambient, noise, and, this time, all combined into a long tape to celebrate the 'anything go' principles. (FdW)