Posted on November 3, 2022
Filed Under Releases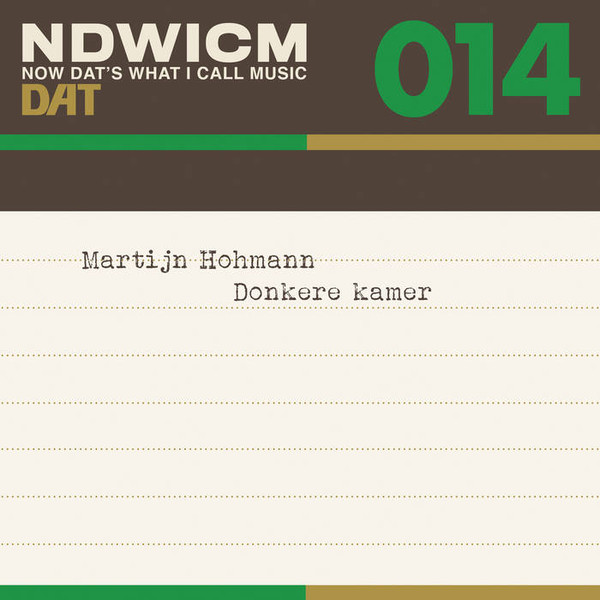 Field recordings made in Rotterdam, Breda, and Antwerp early 2022 and Groot Ammers summer 2021.
Additional processing, (soft)synths and mixing May-August 2022. All music Martijn Hohmann 2022.

Donkere kamer is a single sixty minute piece divided into five parts:
1 De Man Met De Zeiss
2 De Trein Der Traagheid
3 Sint-Anna Onder De Schelde
4 Markdal
5 Rietveld
The Label
Now DATs What I Call Music.. A new label started by Frans de Waard.
16 different DATs by 17 great musicians. Each is an edition of 17 copies.
You can buy the DAT's directly from Frans and you also get the complete music as a download or go to Bandcamp and get a shorter edit / exerpt for free. Rutger Zuydervelt did the lovely design.