Posted on April 15, 2021
Filed Under Releases, Uncategorized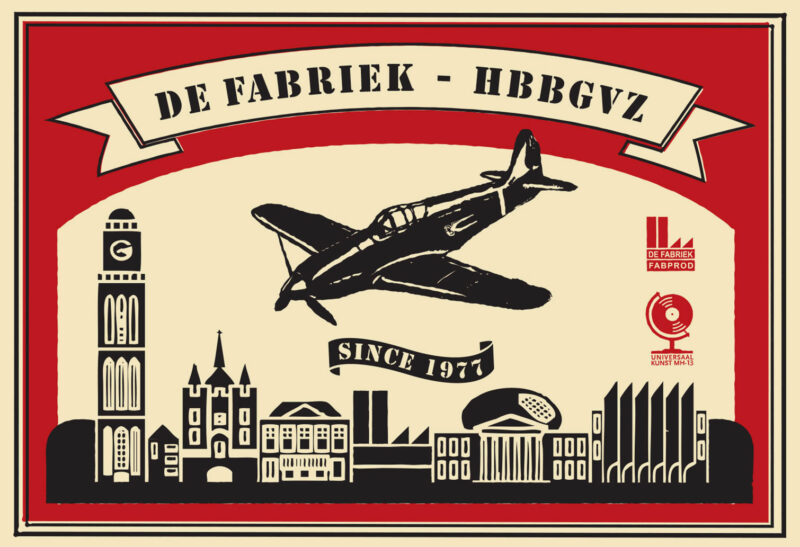 Het Best Bewaarde Geheim Van Zwolle is a brand new release by De Fabriek is housed in a beautifully designed matchbox style packaging which slides open to reveal a fluorecent green cassette accompanied by several inserts and items. 50 copies were made only 25 will be up for sale starting friday april 16th: https://universaalkunst.bandcamp.com/album/hbbgvz
update: this has now sold out.
De Fabriek hails from the Dutch City of Zwolle and started in december 1977 as a collective project.
Currently De Fabriek consists mainly of Richard van Dellen and Louise Nanuru and, in the style of a workers collective, works together with numerous musicians and artists (workers) providing a line-up that changes almost every release.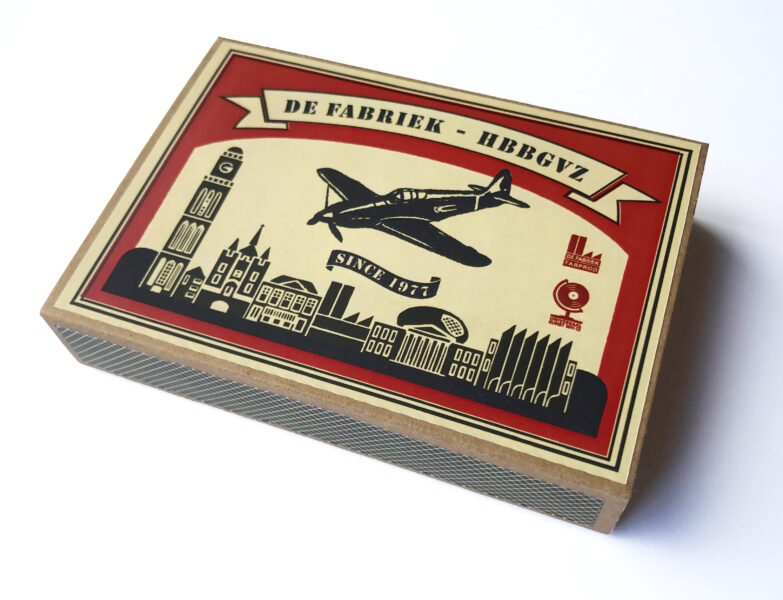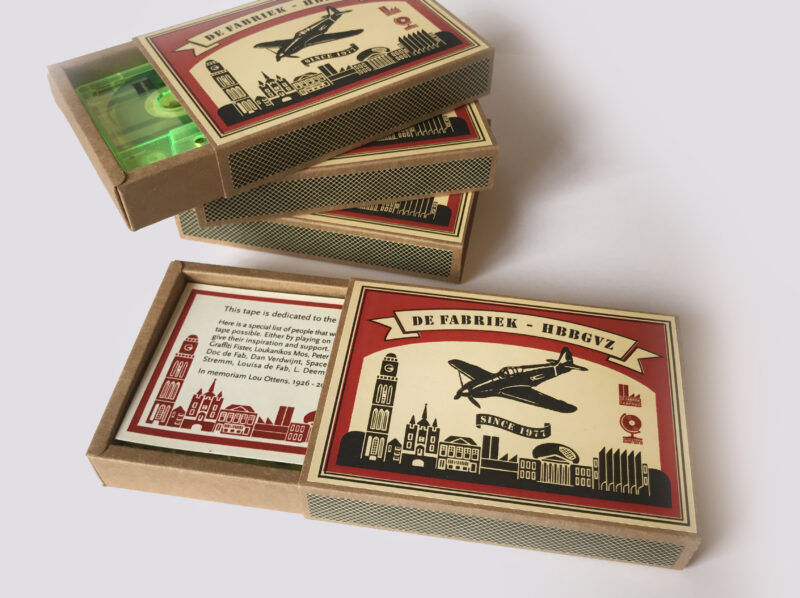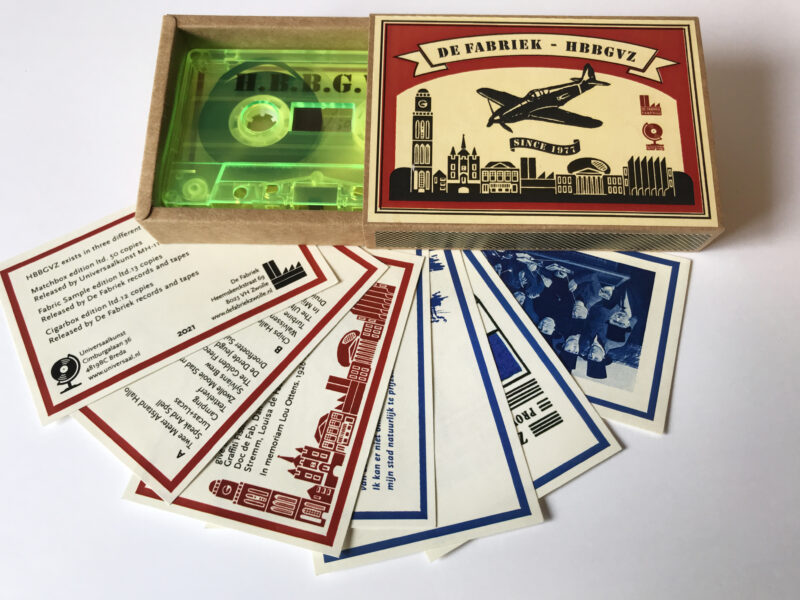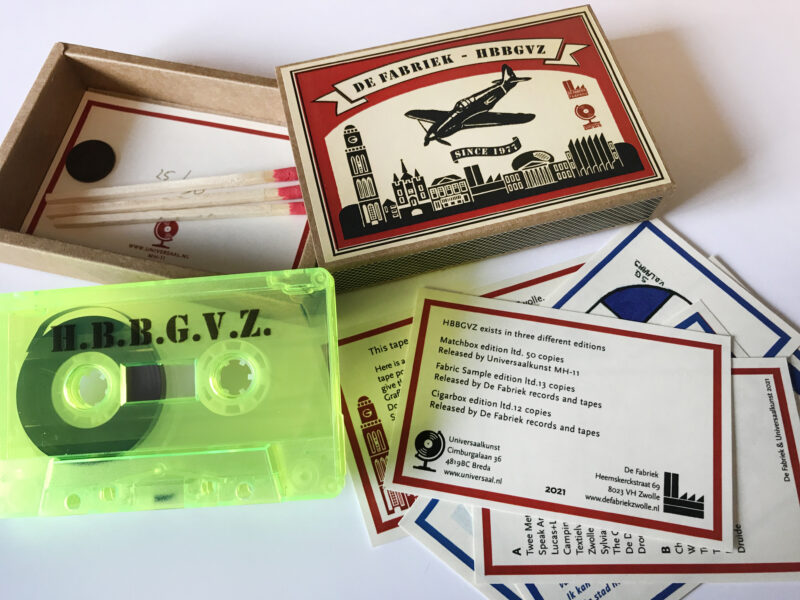 Besides this version Matchbox version there are also two home/hand made versions, home duped on recycled cassettes and every copy slightly different.
Cigarbox version ltd 12 copies and a Textile Sample edition ltd 13 copies