Posted on August 31, 2021
Filed Under Events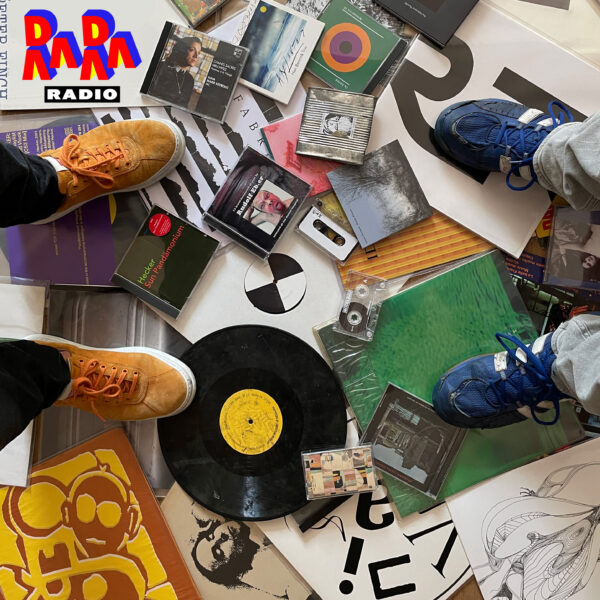 Martijn Hohmann and Marc Heijmans' DJ debut on RaRaRadio.
De gehoorgangers bring you Ruis van Eustachius.
mon 30-08 19:00 to 21:00 https://rararadio.org
#electronic #experimental #drone #outsider #noise #uneasy listening
Playlist:
Runzelstirn & Gurgelstøck – Wurstklopfer
23 Brutal Humouroid Dramas By Rudolf Eb.er – Tochnit Aleph
Merzbow – Promotion Man
Merzbeat – Important Records
Pye Corner Audio – Stars Shine Like Eyes
Stars Shine Like Eyes – Death Waltz Originals
Aleister Crowley – Hymn To The American People
The 1910 – 1914 Wax Cylinder Recordings – Transparency

Thomas Brinkmann – Klick A1, A2
Klick – Max Ernst
Soeur Marie Keyrouz – Ya Walidata-I-Ilah, Office De La Nativite De La Mere De Dieu
Chants Sacrés Melchites- Harmonia Mundi
Alva Noto – Xerrox Spiegel
Xerrox 4 – Raster Noton
HIA & Biosphere – Snapshot Survey
Polar Sequences – Biophon
Steve Roden – Between Yellow and White
Between Yellow And White On One Side. Between Blue And Black On The Other – Banned Production
De Fabriek – Rustpunt
Terugkeren – De Fabriek records and tapes
Modelbau – Trace
Senderfolge – Universaalkunst
Jos Smolders – Plate 5
Submerge Emerge – Chronica
[The User] – exerpts from Symphony #1 for Dot Matrix Printers
Symphony #1 for Dot Matrix Printers – Staalplaat

Nurse With Wound – Beware The African Mosquito
Man with the woman face – ICR

Coil – His body was a playground for the Nazi Elite
Ohrensausen – DOM
Umpio – Transduction in Icy Water
Insektio – Zhelezobeton
Shit And Shine – Chervette
Malibu Liquor Store – Rocket Recordings
Han Bennink Trio – Adelante 1
Adelante – Instant Composers Pool
Florian Hecker – C51
2 track 12″ – Mego
Duke Ellington – The Sleeping Lady And The Giant Who Watches Over Her
Latin American Suite – Fantasy
Cantor Shalom Katz – El Mule Rachamim
El Mule Rachamim 1946 recording – Supraphon

Organum – The Slaughter
Ikon – Robot Records
Anna von Hausswolff ‎– Dolore Di Orsini
All Thoughts Fly – Southern Lord
Prurient / Kevin Drumm – First Memory Of Pain
All Are Guests In the House Of The Lord – Hospital Productions
Wolf Eyes – Black Vomit
Burned Mind – Sub Pop
Duma – Pembe 666
Duma – Nyege Nyege tapes
John Duncan & Stefano Pilia – Try Again
Try again – Maple Death Records
Narwal – Untitled
Nirvana – De Fabriek records and tapes
Rashad Becker – Dances V
Traditional Music of Notional Species Vol. II – Pan
Sudden Infant – Pow
Twilight Sleep – Soja-Sauce Bolognese
Nico – Abschied
Desertshore – Reprise

Ghédalia Tazartès – Tazardrama/Tentatives/Malina
Voyage À L'Ombre – Demosaurus

Ghédalia Tazartès – Elie
Transports – Alga Marghen
Posted on April 15, 2021
Filed Under Releases, Uncategorized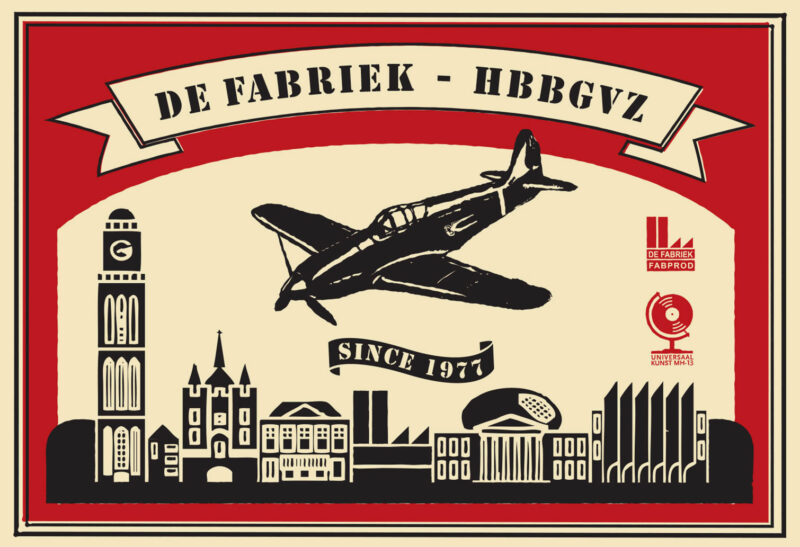 Het Best Bewaarde Geheim Van Zwolle is a brand new release by De Fabriek is housed in a beautifully designed matchbox style packaging which slides open to reveal a fluorecent green cassette accompanied by several inserts and items. 50 copies were made only 25 will be up for sale starting friday april 16th: https://universaalkunst.bandcamp.com/album/hbbgvz
update: this has now sold out.
De Fabriek hails from the Dutch City of Zwolle and started in december 1977 as a collective project.
Currently De Fabriek consists mainly of Richard van Dellen and Louise Nanuru and, in the style of a workers collective, works together with numerous musicians and artists (workers) providing a line-up that changes almost every release.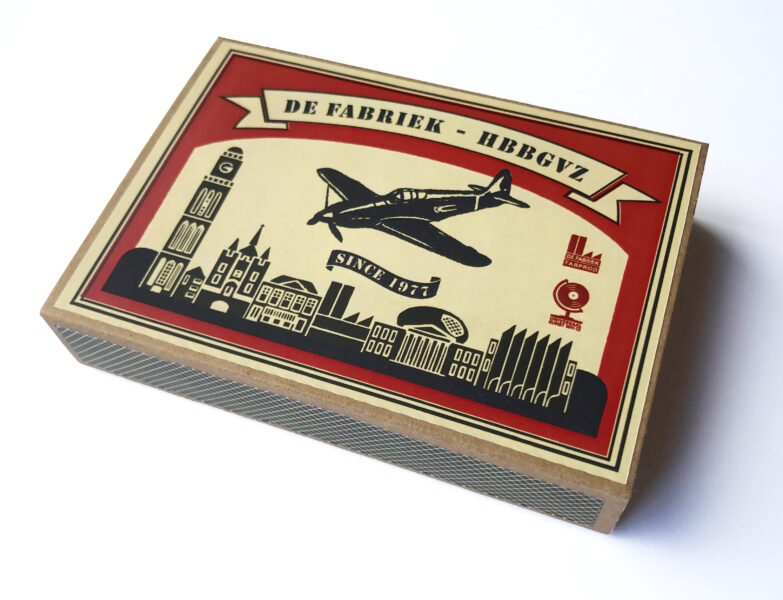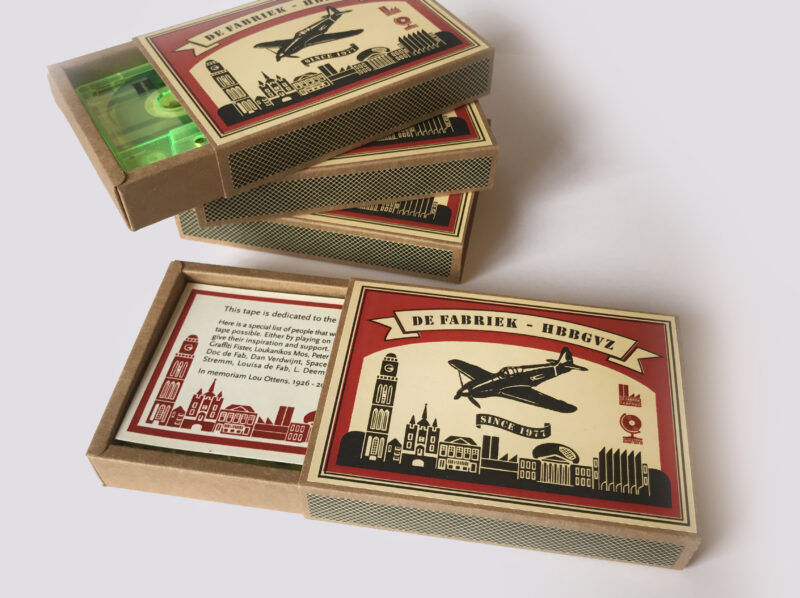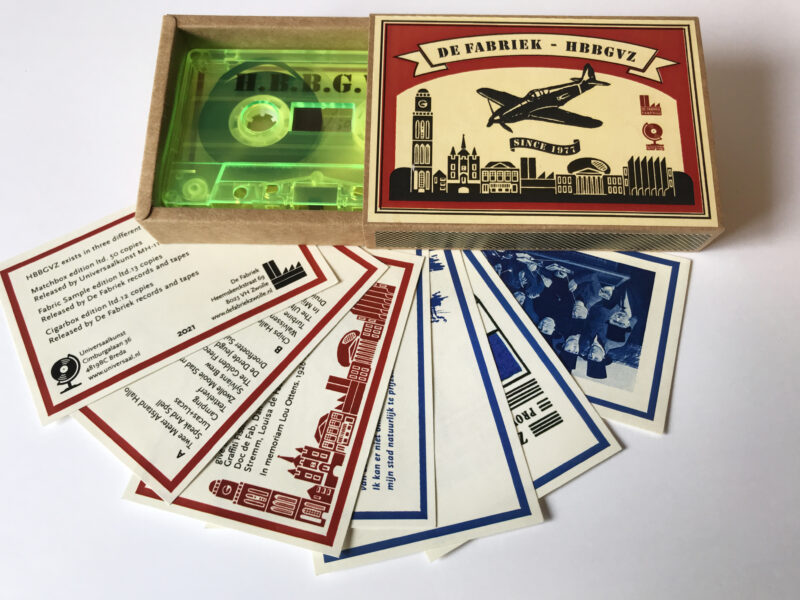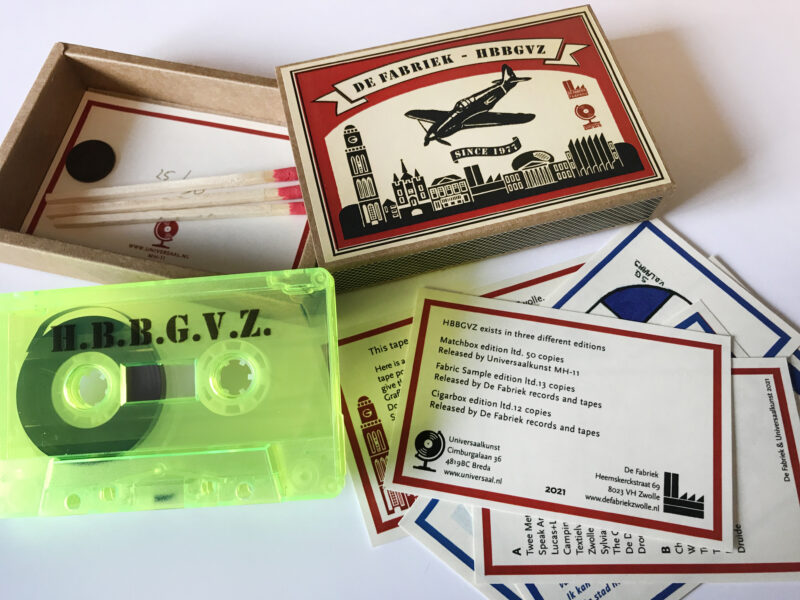 Besides this version Matchbox version there are also two home/hand made versions, home duped on recycled cassettes and every copy slightly different.
Cigarbox version ltd 12 copies and a Textile Sample edition ltd 13 copies
Posted on February 23, 2021
Filed Under Events, Releases, Uncategorized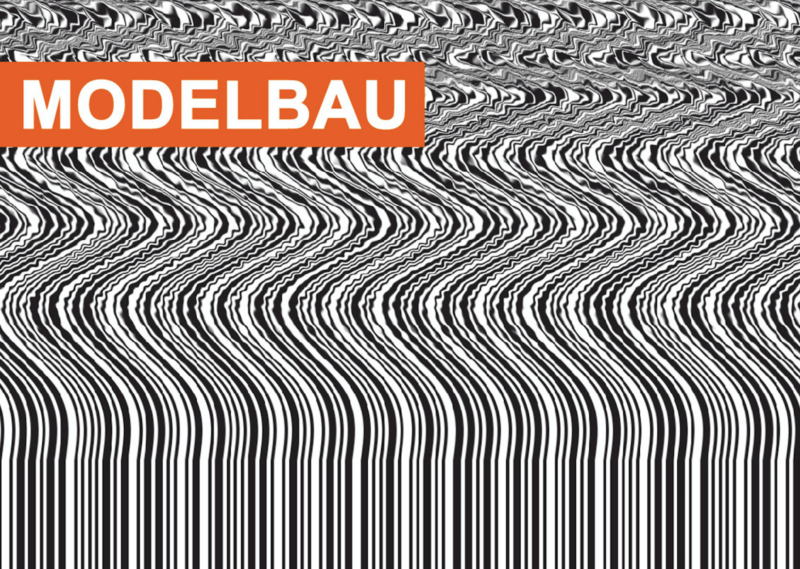 Modelbau is Frans de Waard who has been on the forefront of the Dutch experimental music scene for decades and has been involved in numerous projects like Kapotte Muziek, Beequeen, Goem, Zebra, Freiband, Wander, Shifts, Qst, Wasm, THU20.. just to name a few..
Since 2012 Modelbau is Frans' main project doing live improvisational electronics focusing on mainly analog sound sources.
"November 2020 was a very productive month for Modelbau. I spent no less than 20 evenings recordings bits of music, and as with all things Modelbau all of this is recorded live to two tracks. This month I used a lot of (iPad) synthesizers, a lot of radio sounds, Korg MS20 and only a small bit of cassettes. I selected the best bits, applied minimal editing."
Senderfolge has been culled from these November 2020 sessions.
Here we find the Modelbau at its best: creating beautiful and subtle environments that feel quite familiar but alienating at the same time. Like the hazy memory of a place you have (almost) forgotten about.. Slowly shifting electronics with radio fragments and hiss trickling through and fading away again.

High quality 'pro duped' transparent on-body printed C60 cassette.
Housed in a deluxe debossed cardboard linen-look box packed in a specially designed shipping box. The shipping box itself is part of this release, all copies are slightly different and personalised. Open with care..

Limited to 40 numbered copies.

Senderfolge was released on 4-3-21
It has now sold out!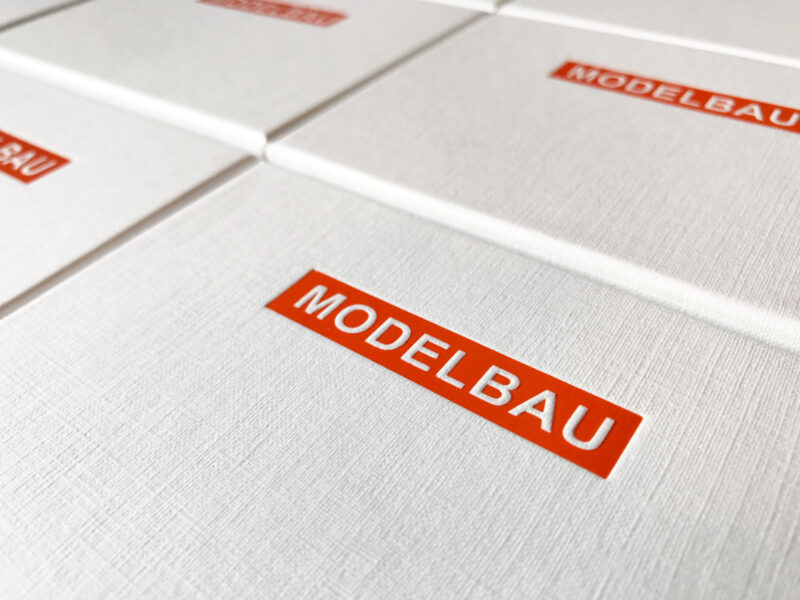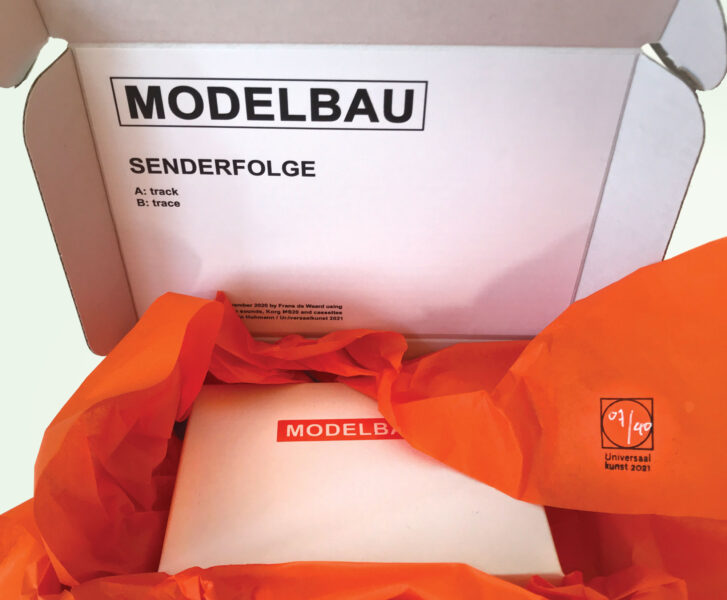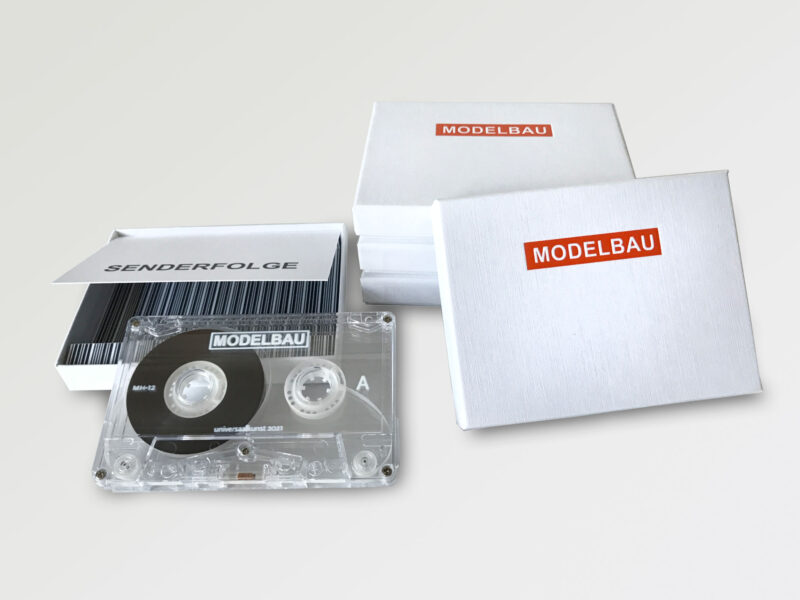 Posted on January 24, 2021
Filed Under Uncategorized
A Limited series of artworks is now for sale.
Mixed media on 200 grs water colour paper 305 x 405 mm numbered and signed in pencil, unframed.

The rings of saturn Plate IV (coffee) limited to only 3 copies.
45,- Eur a copy

two copies left: